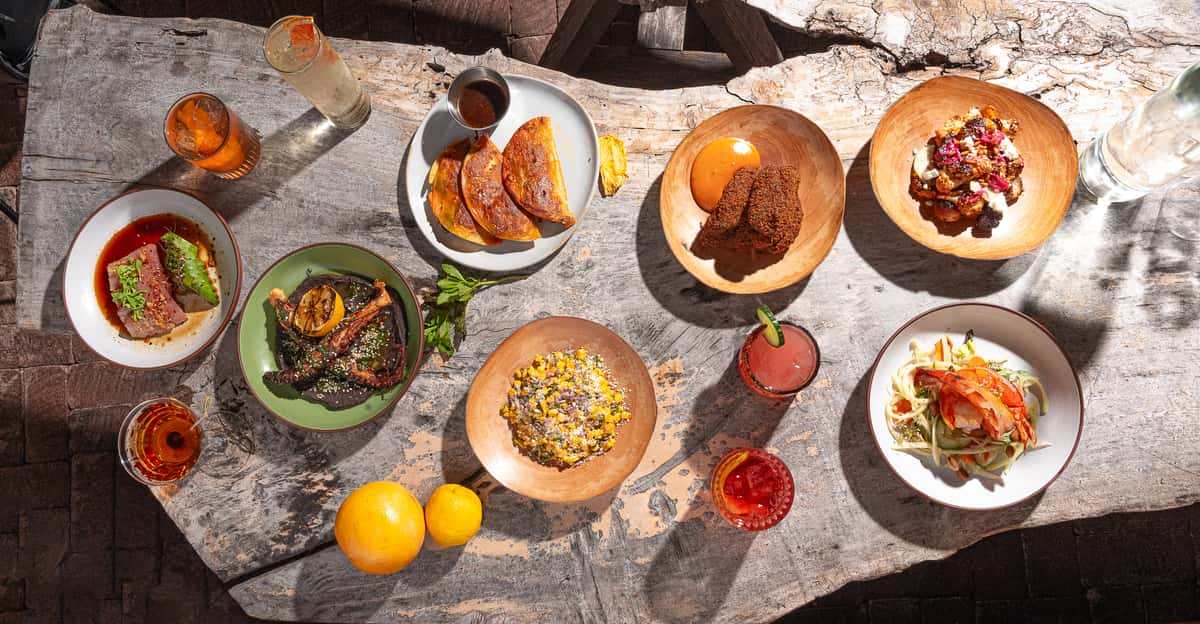 Private Event
Thowing a private event!
Are you searching for the perfect venue to host your next corporate or private event? Look no further! Hermanito is thrilled to offer our exceptional services and New Aged Mexican flavors to make your gathering an unforgettable experience.
At Hermanito, we understand the importance of creating a memorable event that leaves a lasting impression on your guests. Whether you're planning a corporate luncheon, a family celebration, or any other special occasion, our dedicated team is here to cater to your needs and exceed your expectations.
Why choose Hermanito as your event venue?
Captivating Atmosphere: Immerse yourself in the vibrant ambiance of Hermanito. Our stylish and inviting space sets the perfect backdrop for your event, creating a warm and welcoming environment.
Customized Menus: Our talented culinary team will work closely with you to curate a menu that suits your preferences and dietary requirements.
Professional Service: Our experienced staff is dedicated to providing top-notch service, ensuring that every detail is taken care of. From seamless event planning to attentive waitstaff, we strive to create a stress-free experience for you and your guests.
Versatile Spaces: Whether you're hosting an intimate gathering of 15 people or a larger celebration of 150, Hermanito offers flexible event spaces to accommodate your needs. From private dining rooms to spacious areas for networking, we have the perfect setting to make your event a success.
Attention to Detail: We believe in going above and beyond to make your event truly special. From personalized décor to customized menus, our team will work diligently to bring your vision to life and create a memorable experience for you and your guests.
Let Hermanito be the host for your next corporate or private event and allow us to provide you with an exceptional dining experience that will be talked about for years to come.
To discuss your event requirements, please reach out to our event planning team at info@barhermanito.com and take a look our website at https://www.barhermanito.com. We'll be delighted to assist you in creating a truly memorable occasion.